Design Archives' Many Forms virtual exhibition
Every designer has a story to tell. Design Archives' Many Forms exhibition wants to reveal the background of creative work and make the work of designers known to the public. The exhibits are accompanied by stories about their backgrounds. Many Forms is the decennial exhibition of Design Archives, and it is supported by the Arts Promotion Center Finland.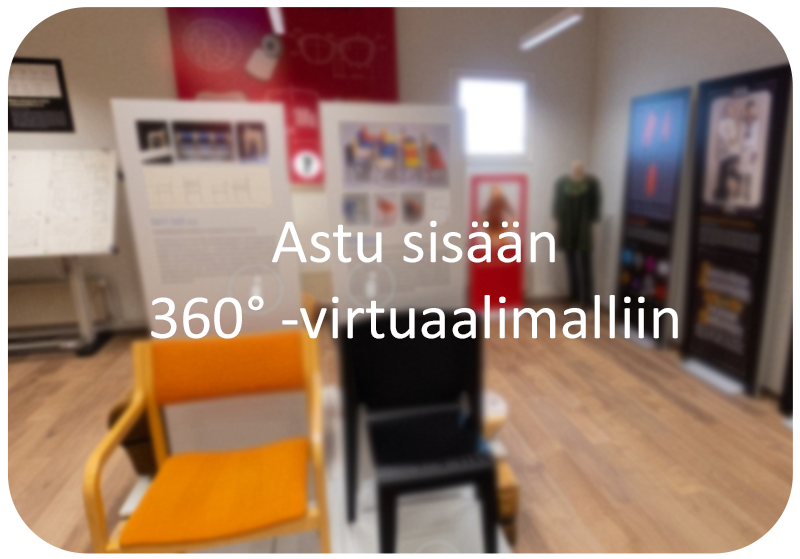 The virtual exhibition has a 360° virtual model where the visitor can tour the exhibition room and get to know the exhibits and their materials. The virtual model has also a Many Forms quiz with questions about the exhibition. The content of the 360° virtual exhibition is in Finnish.
Welcome to the 360° virtual model (content in Finnish)
A three-part video series
A three-part video series of the Many Forms exhibition works as a guided tour to the whole exhibition. The videos show the exhibits and tell more about their history. The video language is in Finnish, but you can choose English subtitles.
First exhibition video
The first exhibition video introduces the following exhibits: The Una chair, the Kari 1 chair, the door of the Helkama refrigerator-freezer, Finlux 510 OBC 20" television, Mobira Cityman 900 mobile phone, scale model of the Oculus 104 boat, butterflywing basket and the plant growing unit.
Second exhibition video
The second part introduces the following exhibition items: X-ray equipment control panel BR1001, Elemento ecoproduct series, interior and furniture design for Mikkeli Central Hospital in 1982–1984, Kaksonen and Kolmonen cabinets, Easy chair bed, Wave bike, sledge and toboggan and the jacket and top from the Kostuli collection.
Third exhibition video
The third video focuses on the exhibits of the graphic designers. The video introduces the Diary of a Madman theatre poster, Ingmar Bergman's Fanny & Alexander film poster pair, Sacra Famiglia poster, "A trace in the Libyan sand" a caricature of the Libyan leader Muammar Gaddafi, Caru the Ant character, A-lehdet's invitation posters and Marimekko's annual reports and product brochures from 1976–1982.